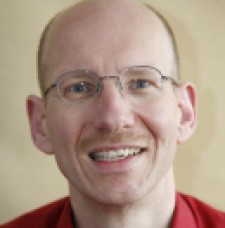 VUV Analytics Inc. Announces University of Amsterdam as Academic Grant Recipient
Amsterdam, Netherlands, May 31, 2017 (Newswire.com) - VUV Analytics has announced Dr. Hans-Gerd Janssen as the recipient of their academic grant, which provides Dr. Janssen's laboratory with the use of a VGA-101 Vacuum Ultraviolet (VUV) gas chromatography detector to do novel research in the field of food and cosmetics chemistry.
Dr. Janssen is a Professor at the University of Amsterdam and Science Leader at Unilever Research Vlaardingen, the Netherlands. His research focuses on the development of novel methods for obtaining highly detailed compositional information on complex samples. He is well known for his work with comprehensive chromatography set-ups that combine high-resolution liquid chromatography and gas chromatography. He will be using the VGA-101 VUV detector to characterize mineral oil saturated hydrocarbons (MOSH) and mineral oil aromatic hydrocarbons (MOAH) in food and cosmetics products.
"We are excited to have been selected by VUV Analytics as the recipient of their academic grant program and feel that we can provide new insight into food and cosmetics product analysis using VUV spectroscopy," said Dr. Janssen, who received his Ph.D. at Eindhoven University of Technology.
"VUV Analytics is excited to award the University of Amsterdam with our detector to help continue the groundbreaking advancements taking place in their labs," said Sean Jameson, vice president of Business Development at VUV Analytics. "Since initially launching the academic grant program, we've received countless top-notch proposals, making the decision process increasingly difficult. Having the opportunity to incorporate VUV spectroscopy into Dr. Janssen's research promises to change how MOSH and MOAH are analyzed going forward."
The VGA-101 is the latest advancement in vacuum ultraviolet (VUV) detection featuring an expanded wavelength spectrum and a higher allowable maximum operating temperature. It was designed as a next generation detector that addresses advanced application requirements. The University of Amsterdam will begin their food and cosmetics product characterization work during the summer academic session.
About VUV Analytics
VUV Analytics is the leader in vacuum ultraviolet (VUV) absorption spectroscopy. VUV Analytics manufactures the VGA-100, VGA-101, & SVGA-100 universal gas chromatography and streaming gas detectors. Unlike legacy detection methods, VUV detectors allow for a more automated analysis with lower risk of errors, shorter run times, and higher analytical productivity. For more information, visit www.vuvanalytics.com.
Media Contact:
Paul Johnson
512-333-0860
paul.johnson@vuvanalytics.com​
Source: VUV Analytics
Share: