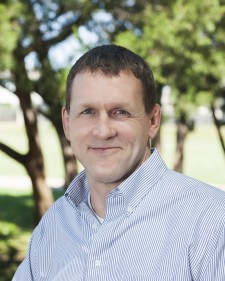 The ISA Analysis Division Recognizes Dr. Dale Harrison for his Contributions in the Development of VUV Spectroscopy Instruments
Austin, TX, November 2, 2017 (Newswire.com) - VUV Analytics is proud to announce the International Society of Automation (ISA) recognition of Dr. Dale Harrison for his contributions in the development of vacuum ultraviolet absorption spectroscopy instruments with their Excellence in Analytical Technical Innovation Award. Dr. Harrison received the award at the 55th Annual ISA Honors & Awards Gala on October 29th, 2017 at the Grand Hyatt Tampa Bay, Tampa Bay, Florida, USA.
Dr. Harrison has innovated the first-ever vacuum ultraviolet absorption spectroscopy benchtop instrumentation. This technology breakthrough opens up the possibility of measurement in the Vacuum Ultraviolet Spectrum (120 – 185 nm) previously accessible only through use of a synchrotron. Since the launch of the flagship VGA-100, Dr. Harrison guided the development of the SVGA-100 for streaming gas applications as well as the VGA-101 next generation VUV detector. The VGA-101 extends the wavelength measurement maximum from 240 to 430 nm and operating temperatures up to 430 °C.
"Dale's innovations have driven the growth of our company in a number of key industry segments," said Sean Jameson, Senior Vice President of Business Development at VUV Analytics, "We are extremely proud of his recognition by such a prestigious committee as the ISA Analysis Division."
The International Society of Automation is a nonprofit professional association that sets the standard for those who apply engineering and technology to improve the management, safety, and cybersecurity of modern automation and control systems used across industry and critical infrastructure. The Analysis Division contributes to the careers of professionals who are involved in every aspect of process stream and laboratory methods of analysis — from theory and development to application, training, calibration, and more.
"I'm honored to receive this award from the ISA Analysis Division," said Dr. Dale Harrison, Chief Technology Officer at VUV Analytics. "It's been exciting to watch how VUV detection has been used to solve difficult analytical challenges in applications ranging from fuel refining to pharmaceutical product analysis, and I look forward to seeing what's next."
Click here for more information about VUV spectroscopy.
About VUV Analytics ​
VUV Analytics manufactures universal vacuum ultraviolet (VUV) spectroscopic detectors that provide a new dimension of chemical analysis accuracy. VUV light creates unique spectral signatures in the gas phase that result in unambiguous compound identification and quantitative analysis across a wide spectrum of complex applications. Unlike legacy GC detectors, VUV detection delivers scalable data analysis automation with reduced analytical error and higher analytical throughput. For more information visit www.vuvanalytics.com.
Media Contact:
Paul Johnson
512-333-0860
paul.johnson@vuvanalytics.com​
Source: VUV Analytics
Share: